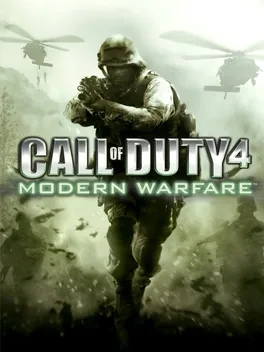 Call of Duty 4: Modern Warfare
Call of Duty 4: Modern Warfare differs from previous installments of the Call of Duty series. Previous Call of Duty games have a distinct three country-specific campaign style, while Call of Duty 4 has a more film-like plot with interlaced story lines from the perspectives of Sgt. Paul Jackson of the Marines 1st Force Recon and Sgt. 'Soap' MacTavish of the British 22nd SAS Regiment.
+ More
- Less
Storyline: In Call of Duty 4, the player assumes the role of two characters in the fictional war that takes place in the game. Sgt. John "Soap" MacTavish, a member of the British S.A.S. and Sgt. Paul Jackson, a member of the United States Marine Corps. Though missions for both characters take place in different locations they are both fighting toward the same goal; to stop the terrorist forces of Khaled Al-Asad and Imran Zakhaev from using a nuclear weapon they have obtained.