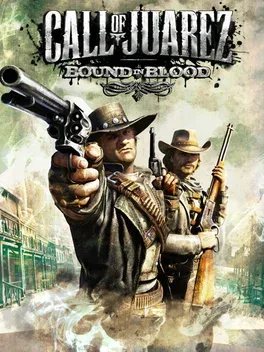 Call of Juarez: Bound In Blood
In the remote and deadly Wild West, the outlaw McCall brothers are on a quest for the legendary Gold of Juarez. In their journey across a vast landscape, these lawless gunslingers will stop at nothing to achieve their goal. Arm yourself with pistols, cannons, machine guns and more as you strike out on a mission with two fearless compatriots whose bonds of blood are only strengthened by the blood they spill together.
+ More
- Less
Storyline: THE OLD WEST, 1864. In order to save their family, the McCall brothers will kill anyone who stands between them and the legendary Gold of Juarez. But when the allure of women and money tests their bond as brothers, will the blood they share prove to be thicker?