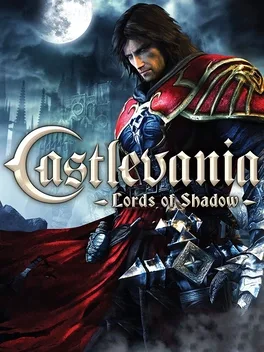 Castlevania: Lords of Shadow
Gabriel Belmont learns of a mask with the power to raise the dead and sets out on a mission to obtain it to bring his recently murdered wife back from the dead. Lords of Shadow builds upon the combat systems first explored in this series in 2003's Lament of Innocence and adds more violent kills to the mix. Inspiration for these changes seems to have come from 2005's God of War.
+ More
- Less
Storyline: From Wikipedia: Gabriel is sent by the Brotherhood of Light to the Lake of Oblivion, where his deceased wife, Marie, tells him that Spirits who founded the Brotherhood said that the Lords of Shadow's power will save the world. Gabriel meets a man from the Brotherhood called Zobek, who states that a prophecy has been kept a secret by a select few, which tells of a pure-hearted warrior who will claim the Lords of Shadow's power to overcome evil. Zobek says that he and Gabriel must enter the lands of the Dark Lords in order to unite the Heavens with the world again, and that with this Gabriel can bring Marie back from the dead. Gabriel defeats the werewolf Cornell and the vampire Carmilla for the first two pieces of the God Mask on his journey, while learning that they were once two of the three founding members of the Order who fought the spawns of Satan in God's favor until they transformed into the Spirits, with power only second to God's. After they ascended to the Heavens, they left behind their dark sides, who were known as the Lords of Shadow.