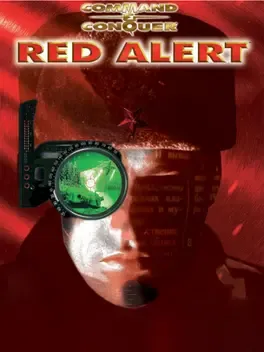 Command & Conquer: Red Alert
Travel to an alternate universe where dark experiments have permanently altered time. Or have they? Soviet tanks crush city after city while Allied cruisers shell bases. Spies lurk, landmines await, and strange new technologies aid both sides in the struggle for ultimate control. In this parallel reality, the mighty Soviet Empire has begun to "liberate" all of Europe. Cities fall and countries collapse before the overwhelming might of the Red Storm. The Allies are scrambling to meet the onslaught, but they have been caught by surprise. Red Alert puts the fate of the world in your hands!
+ More
- Less
Storyline: In 1946, Albert Einstein finishes his time machine, dubbed the Chronosphere, and travels back in time to 1924, just after Adolf Hitler was released from prison in Landsberg. There, he creates a time paradox which erases the dictator from history, and returns to his starting point. With Nazi Germany removed from history, the Soviet Union is left unopposed as Joseph Stalin sees an opportunity to expand into Eastern Europe. In response, most of Europe ally against this new threat, and start a desperate war against the new aggressor.