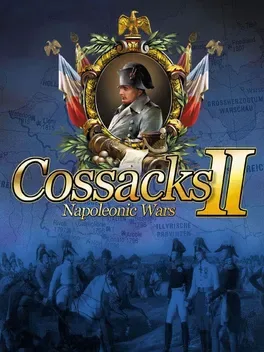 Cossacks II: Napoleonic Wars
First Released: 15 Apr, 05
Cossacks II: Napoleonic Wars is the fourth computer game in the Cossacks series of real-time strategy games, released in Spring 2005 to mixed reviews.[1] This game focuses exclusively on the Napoleonic era, meaning it has a much shorter time span than others in this series, which spanned several centuries. Therefore, fewer technologies can be researched than in other Cossacks games, and there aren't as many different unit types for each country as before. On the other hand, Cossacks II allows a large number of units to be trained and it has many tactical options and an updated graphical engine.
+ More
- Less
---
Ad Listings
Couldn't find any Selling ads near Ashburn, United States. For All Consoles.
It's all empty here
Click here to be the first one to post an Ad near Ashburn, United States.