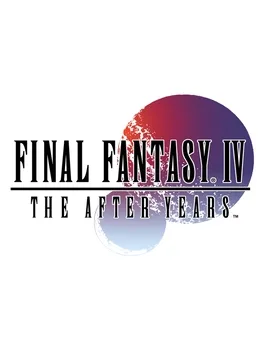 Final Fantasy IV: The After Years
FINAL FANTASY IV: THE AFTER YEARS is a direct sequel to FINAL FANTASY IV. It is a Japanese-style role-playing game released in episodic format. The game uses mechanics, assets and graphics from various releases of FINAL FANTASY IV (Wii version features enhanced graphics). The characters travel across the world map (although the whole map only becomes accessible in the final Tale The Crystals) fighting random enemies, enter towns to rest, buy equipment and talk to other characters, go to various dungeons for items and boss fights. The battles use the same Active Time Battle (ATB) system from FINAL FANTASY IV, but it is improved in several ways. The class system from FINAL FANTASY IV largely remains the same but it has been tweaked and many new abilities have been added to the characters.
+ More
- Less
Storyline: Seventeen years have passed since the war's end, and the son born to King Cecil and Queen Rosa of Baron has grown into a young man. Prince Ceodore has enlisted in the airship fleet known as the Red Wings, eager to meet the expectations demanded of his blood and station. Yet once more another moon has appeared in the sky, and with it vast hordes of monsters intent on destruction. The brief peace enjoyed by the Blue Planet now stands threatened under the shadow of impending catastrophe.