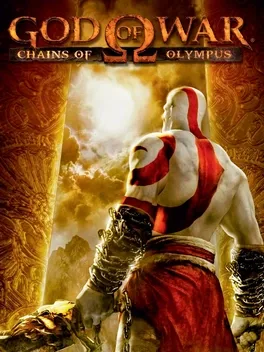 God of War: Chains of Olympus
The game is set in Ancient Greece and loosely based on its mythology. The player controls Kratos, a Spartan warrior in the service of the Olympian Gods. Kratos is guided by the goddess Athena, who instructs him to find the Sun God Helios, as the Dream God Morpheus has caused the remaining gods to slumber in Helios' absence. With the power of the sun, Morpheus and Persephone, the Queen of the Underworld, with the aid of the Titan Atlas, intend to destroy the Pillar of the World and in turn Olympus. God of War: Chains of Olympus is chronologically the second chapter in the series, which focuses on vengeance as its central theme.
+ More
- Less
Storyline: Set halfway through Kratos' ten years servitude to the Gods, Chains of Olympus begins with Kratos being dispatched to the city of Attica to help defend it from the invading Persian army. Soon after his arrival, the Spartan spots a basilisk climbing over the city walls and gives chase. During his chase, Kratos confronts the Persian King inside the city and kills him. Taking the King's power to summon the Efreet, he then encounters the basilisk and kills it. After defeating the basilisk, he witnesses the sun fall from the sky, plunging the world in darkness. Following the dim remaining light on the horizon, Kratos fights his way through the city of Marathon, along the way encountering the black fog of Morpheus, which now covers the land in darkness.