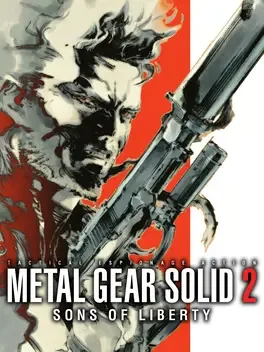 Metal Gear Solid 2: Sons of Liberty
This third-person stealth action game, sequel to Metal Gear Solid (1998), follows Solid Snake and Otacon through various incidents as they strive to destroy nuclear terror threats around the world. When the president of the United States is captured inside the oil cleanup facility Big Shell, a rookie agent infiltrates the facility while the player is forced to doubt their perception of trust, knowledge and reality.
+ More
- Less
Storyline: Metal Gear Solid 2 revolves around the "Big Shell", a massive offshore clean-up facility that has been seized by a group of terrorists that call themselves "Sons of Liberty". They demand a massive ransom in exchange for the life of the President of the United States, and threaten to destroy the facility and create a cataclysmic environmental disaster if their demands are not met. The motives and identities of many of the antagonists and allies change rapidly, as the protagonists discover a world-shaking conspiracy constructed by a powerful organization known as the Patriots.