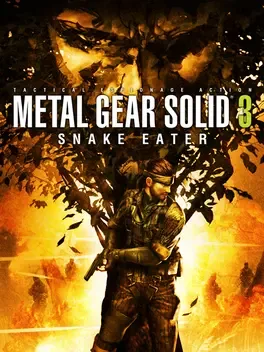 Metal Gear Solid 3: Snake Eater
A stealth action/survival game and prequel to Metal Gear Solid 1 (1998) and 2 (2001), MGS3 follows Naked Snake as he trudges through rain forests and swamps in order to clear the name of the American government of suspicion at detonating a nuclear missile within Soviet soil by dispatching the organization behind the act, in a story of shifting allegiances, deception, warfare, mentorship and sexuality.
+ More
- Less
Storyline: Rival nations are secretly developing weapons that could threaten the future of mankind. Deep in the jungle, an elite soldier must combine stealth with survival to infiltrate the enemy and stop a weapon of mass destruction from triggering the largest full-scale war the world has ever seen.