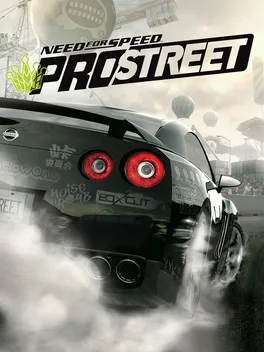 Need for Speed: ProStreet
Compete at the highest level of street racing with Need for Speed ProStreet. It's no longer good enough to simply rule your local neighborhood; you need to dominate on a global stage. Build the ultimate battle machine, take it to multi-disciplinary showdowns and pit your skills and reputation against the world's best street racers.
+ More
- Less
Storyline: The main protagonist of NFS: Pro Street is the wannabe "Street King", Ryan Cooper. You roll up with your Nissan 240SX on race day as you attempt to become champion for each racing event that's held. The first official race day you will encounter is Battle Machine. You move along onto different race days as you complete and become victorious on them. After winning Battle Machine you are then sponsored by Super Promotion to compete at the Showdown at Chicago Airfield. After you dominate the airfield you move along to R3act Team Sessions, you break records, earn cash, earn parts, unlock cars.