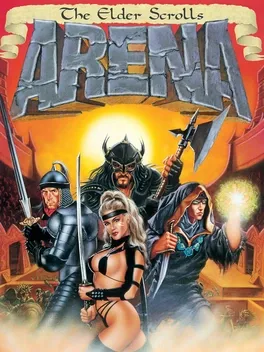 The Elder Scrolls: Arena
The Elder Scrolls - Arena is the first RPG fantasy game of the Elder Scrolls series. The game takes place on a planet called Nirn in the empire of Tamriel. The emperor of Tamriel, Uriel Septim, is planing to gather the whole Nirn under the imperial flag. He allies himself with the mage Jagar Tharn who is unfortunately intent on stealing the emperor's throne. Jagar Tharn imprisons the emperor in another dimension and locks the key inside a dungeon under the imperial city. Your job is to find all the pieces of the key, reassemble it, kill Jagger Tharn and free the emperor.
+ More
- Less
Storyline: The imperial battlemage Jagar Tharn betrays the Emperor Uriel Septim by imprisoning him in an alternate dimension, then assuming the Emperor's identity and place on the throne. A lone prisoner must travel to Tamriel's most famous and dangerous sites to collect the shattered Staff of Chaos, save the Emperor and free the Empire.