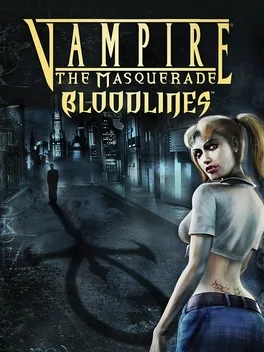 Vampire: The Masquerade - Bloodlines
A first- and third-person Western RPG based on the Vampire: The Masquerade tabletop RPG with a heavy emphasis on character building and role-playing, in which the player embodies a fledgling vampire under the guidance of vampire prince Sebastian LaCroix. The player must serve the prince while getting to know the various factions of vampires in Los Angeles and forming their own political views.
+ More
- Less
Storyline: The game plunges players into the dark and gritty vampire underworld of modern-day L.A. as a creature of the night. Players will develop their character's powers, interact with other characters and embark on story-driven quests as they battle mortals and other vampires with an incredible array of vampire powers and weapons.