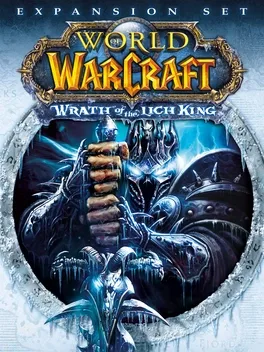 World of Warcraft: Wrath of the Lich King
World of Warcraft: Wrath of the Lich King, often referred to as WotLK, or Wrath, is the second expansion set for the massively multiplayer online role-playing game (MMORPG) World of Warcraft, following The Burning Crusade. It adds a substantial amount of content to the game world, including the continent of Northrend, home of the eponymous Lich King, and a new character "hero" class.
+ More
- Less
Storyline: For years, the heroes of the Alliance and Horde have fought against the evils in Kalimdor and the Eastern Kingdoms, against the demons of the Burning Legion in Outland, and against each other - all the while unaware that a threat more dangerous than any they had yet encountered was preparing to make its move in the icy continent of Northrend. Now the Lich King, Arthas Menethil, has emerged from Icecrown Citadel to claim the world as his own. Heroes of the Alliance and Horde gather in Northrend to make a stand against the malevolent being that dares to declare himself Azeroth's one true king...and seeks to scour all life from the world.